We know that many units across Alberta have been converted for intensive care. RNs and LPNs have been asked to do the unthinkable, converting from surgical, labour and delivery, and other care to intensive care. There isn't much for visibility on which units these are but I have a suspicion that Albertans do if we crowd-think this.
Read the story of #CoffeeforHCWsAB.
Donate here: https://www.buymeacoffee.com/chadohman
Interac E-Transfers also accepted, please DM me on Twitter.
Nominated Units
Royal Alexandra Hospital: DOR/PACU (Tues, Oct 12)

This unit went from being the operating room post-anaesthesia care unit to a strictly COVID-19 unit. All of the staff are amazing and I know that it would be so appreciated there.

Northeast Community Health Centre: Emergency (Mon, Oct 11)

It is a small hospital and the numbers they see here are compatible to larger urban sites. The staff work so hard to keep the community safe during this pandemic. Regardless of how hard the day can be they always show up with a smile on their face ready to give it their best.

Foothills Medical Centre: Entrance Management

Nominee: Jen B.
Working with angry members of the public who are not allowed to visit their loved ones.

Royal Alexandra Hospital: Pharmacy (Fri, Oct 23)

Nominee: Theresa D.
They work so hard behind the scenes filling drug orders; some need to be made by special techniques using raw ingredients. These patients in ICU and Covid wards often need complicated medication treatments. This means more consults for pharmacists, more compounding and checking for technicians and more repackaging and deliveries for assistants. All done with the utmost care for patient safety.

Walter C. Mackenzie Centre (U of A): 3C3/3C4 (ICU) (Fri, Oct 1)

My mother was in the ICU in this unit for most of three months before she passed away on August 18, 2021 (due to non-Covid related issues). During our time there, we saw the extraordinary care those healthcare workers in that unit provided every single day. We also saw how exhausted they were, and, day by day, we saw staffing shortages and bed shortages as Wave 4 started, even in late July. My mother received world-class care there, despite all of the challenges facing the doctors, nurses and frontline healthcare workers. For that, my family and I are eternally and forever grateful.

Royal Alexandra Hospital: CVICU (Fri, Oct 15)

Longer shifts, staff shortages, higher patient load, not to mention dealing with anti-vax protesters outside the front door.

Sturgeon Community Hospital: Emergency (Mon, Oct 25)

Nominee: Donna S.
The staff at the Sturgeon ER including EMS is tired & overworked. Everyday they battle through the increased patient load and amped up safety procedures, in full PPE. Despite this they continue to go above & beyond, taking the time to reassure patients & family members and providing quick responses to emergencies. We experienced this first hand due to a recent 911 call that resulted in an ambulance trip and visit to the ER. Thank God the response was still fast & efficient. The paramedics were so reassuring. Love them!

RAAPID North (Thurs, Oct 14)

Nominee: Anonymous
RAAPID is a provincial service that assists physicians in connecting to specialist colleagues and in mobilizing patients around the province. During the entire pandemic, RAAPID has been working with many physicians and services, including the air and helicopter services, to assist in the load levelling of facilities. This group's workload and scope of practice increased significantly during the pandemic and they have been working tirelessly for the last year and a half to assist in offsetting the workload of their hospital colleagues by ensuring patients are transferred between facilities as seamlessly as possible. An essential service that is often not well known nor recognized.

Fort Saskatchewan Community Hospital: Emergency (Tues, Oct 5)

Nominee: Kevin C.
They don't get to stop. They are all so tired. I've spent a lot of time there this year due to gall bladder and newly diagnosed type 2. You can see how tired they are.

Walter C. Mackenzie Centre (U of A): 3D3 Plastic Surgery Unit (Wed, Oct 20)

Nominee: Anonymous
This unit has stepped up and become a covid unit during each one of the 4th waves. The nurses and staff have worked self lessly despite normally being a plastic surgery unit.

Walter C. Mackenzie Centre (U of A): Bed Coordinators Office

Nominee: Maddi D.
The bed coordinators and site managers are some of the hardest working people I have ever had the pleasure of working alongside. When the pandemic hit, admissions to the hospital increased, and subsequently, the number of beds available decreased. As the pandemic continued, they had to adapt and overcome many different challenges, such as non-COVID units being converted to COVID units (meaning fewer beds for our non-COVID services), morgue capacity and overcapacity protocols, longer stays in the ED due to lack of appropriate beds to put patients in, and so on and so forth. In the face of all this adversity, this team never gave up. I learned a lot from them, and I'm grateful to be able to work with them.

Grey Nuns Community Hospital: Emergency (Sun, Oct 24)

Nominee: Mackenzie B.
My friend works at the Grey Nuns in the ER, and boy has she been working a lot. A lot to the point where the basically lives there. The Grey Nuns is my community hospital, and the nurses in this unit are rockstars. There's nothing I want more than to put a smile on their faces!

U of A Campus: FM&E Project Team

Nominee: Lisa L.
Throughout Covid, this crew has worked tirelessly to accommodate all of the requests for installation of copious pieces of equipment being installed in the Provincial Lab and throughout the hospital. They were/are involved in the process of testing, moving and installing equipment required to increase bed and testing capacity. Although not on the front lines of patient care, they are definitely a 'behind the scenes' hero!

Walter C. Mackenzie Centre (U of A): 5D3/5D4 (Sat, Oct 30)

Nominee: Anonymous
Another group of covid units at the U. The staff are fatigued with all the losses, codes and constant putting on and taking off of PPE.

Stollery Children's Hospital (Mon, Nov 1)

Nominee: Maggie S.
In discussing with the nominee, the Royal Alexandra Hospital NICU (a wing of the Stollery) was chosen for this nomination.
My daughter is 4 months and has had her cleft lip surgery delayed past January. This surgery is normally done around 3 months, and hers won't be done until she's past 7. Thankfully, getting the lip repaired doesn't effect much other than cosmetics. However, getting this surgery delayed can effect all the rest that she needs.
The one I'm most worried about is her palate, without it she won't learn to speak.
All non-urgent surgeries and procedures (sic) that involve putting a baby/child under have been delayed until [past] January. I'd like to donate to the Stollery nurses who suddenly became adult nurses. Or worse, the ones taking care of children with covid. Taking care of children is very, very different than taking care of adults.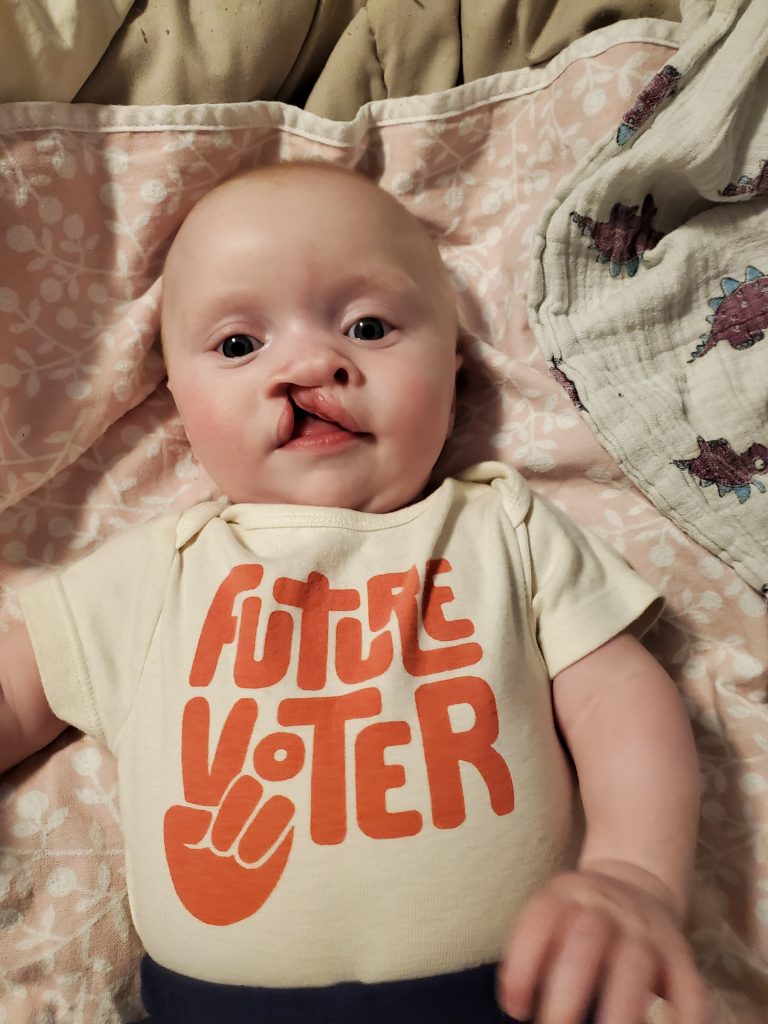 Walter C. Mackenzie Centre (U of A): 3A7/3A8 CVICU (Tue, Nov 2)

Nominee: Theresa E.
This already busy cardiac surgery unit has taken on a huge number of COVID patients on ECMO – the absolute highest level of life support. They have had to deal with so many patient deaths and delayed surgeries, with 1/3 fewer beds than usual as the non surgical cardiac ICU has also moved in after their usual unit became a COVID ICU.

Royal Alexandra Hospital: Unit 54 (Wed, Nov 3)

Nominee: Theresa F.
This is and has been the main Covid inpatient unit for the second, third, and fourth waves at RAH. Staff are very tired dealing with the very high acuity at all times on this unit. Staff are always friendly and always working with a smile on their face even when they are tasked to do so much all the time.

COVID-19 Vaccine Centres

Nominee: Darlene
While not on the front lines fighting the disease they are out there every single day trying to prevent it while fighting misinformation!

Walter Mackenzie Centre (U of A): 3C3/3C4 General Systems ICU (Fri, Nov 20)

Nominee: Brian K.
Brian would like this delivery be made in memory of his wife Mary-Ann, where the staff of 3C3/3C4 cared for her.
A heartfelt thank you to all the support staff at the U of A ICU. They really do run on coffee.
A Final Thank You
Nomination Form